SISTERHOODS OF AVAATI: RELICS OF LAGA COVE,
2022
Relics of Laga Cove is an experimental short film that emulates the structure of an RPG video game. The story "spawns" with Lassamaet, a water sprite descended from an archaic sisterhood, who must uncover hidden magical powers. Her quest for ancestral knowledge is a familiar story that—like all great fantasies—must be told many times.
Animated in Unreal Engine, this short film by Studio VIROSA breaks down the narrative divide between cinema and video games. While video game desigers have drawn much inspiration from cinema in the past decade, filmmaking has yet to be inflected by the storytelling tools innate in video games.

The fantasy world of Planet Avaati was conceived in collaboration with Alex DeRonde.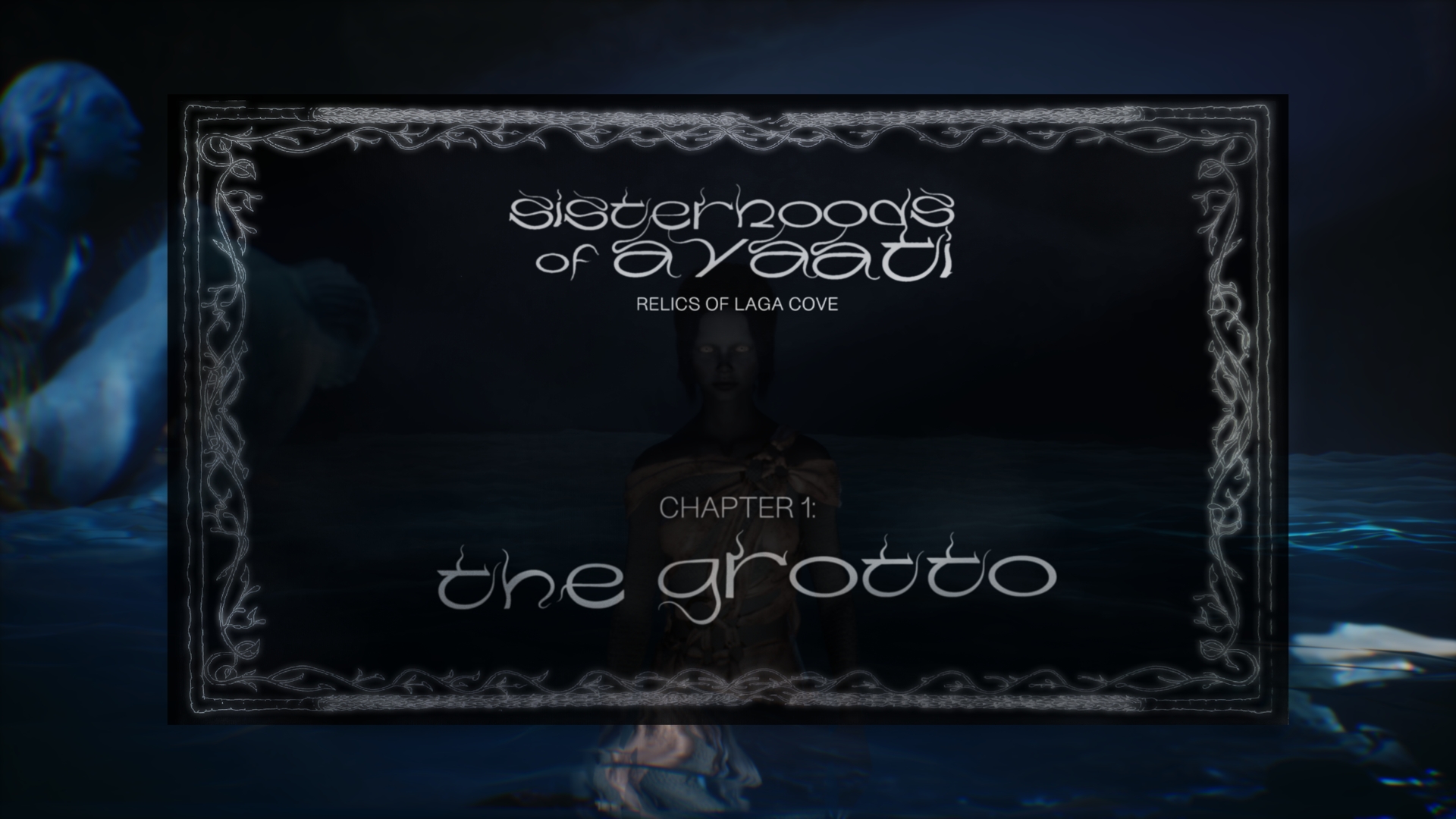 ---